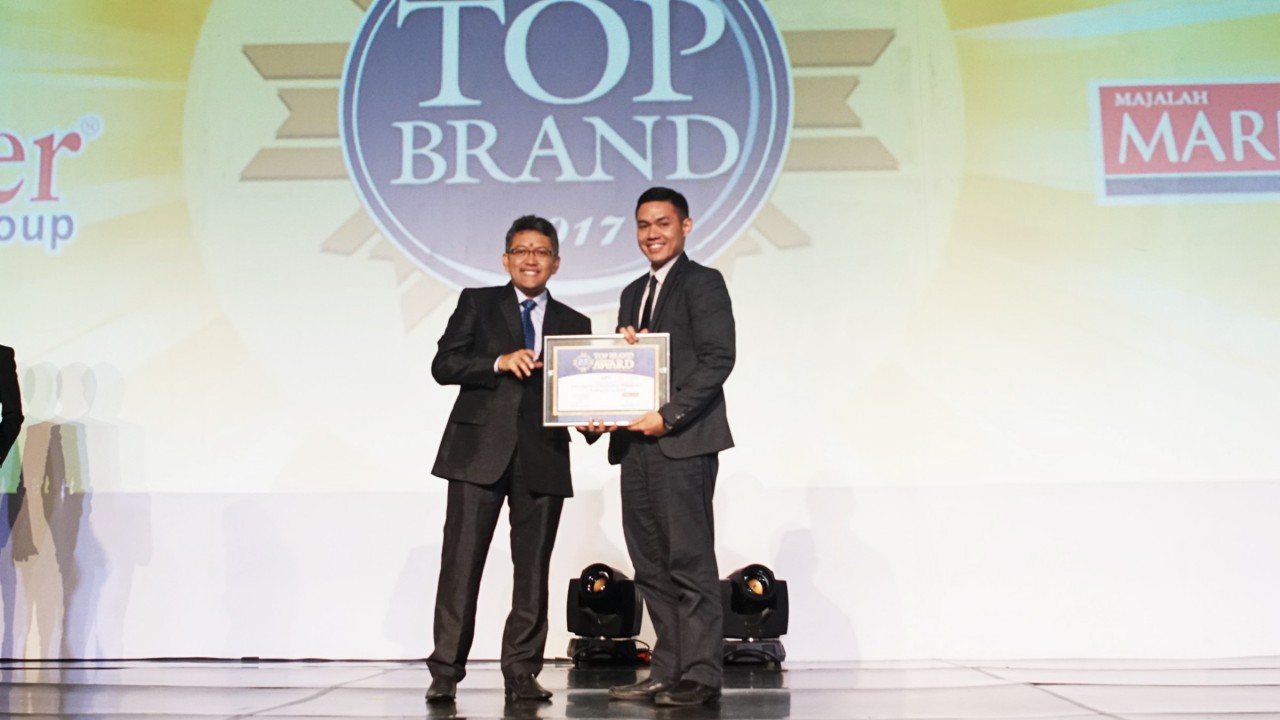 Thursday 03 August 2017
GPU Achieves TOP BRAND in 2017
One of the PT. Eagle Indo Pharma's brands, i.e. GPU, achieved Top Bran Award 2017 for the embrocation oil category. This award was presented on 19th July 2017 at Mulia Hotel, Jakarta
Top Brand Award 2017 is the award conferred to brands successfully chosen by Indonesian customers via survey. It is assessed under three parameters, i.e. top of mind share, top of market share, and top of commitment share. It means that GPU, as the winner of Top Brand, has been widely known by customers, often bought by customers, and it already has loyal customers. It is proven that only GPU has the greatest quality for Gosok, Pijat dan Urut (Rub, Massage, and Kneading).
Top Brand is the survey carried out by an independent research institution, Frontier Consulting Group, and Marketing Magazine. It involves 12,500 respondents in 11 major cities in Indonesia, namely Jakarta, Bandung, Semarang, Surabaya, Medan, Makassar, Pekanbaru, Balikpapan, Denpasar, Palembang and Samarinda.
Thank you, Indonesia, to make GPU as your first choice to answer the problems of aches, fatigue, colds, muscle and joint pains, and other muscle problems.
Gosok, Pijat dan Urut (Rub, Massage, and Kneading) is more comfortable because …
GPU is Fantastic!