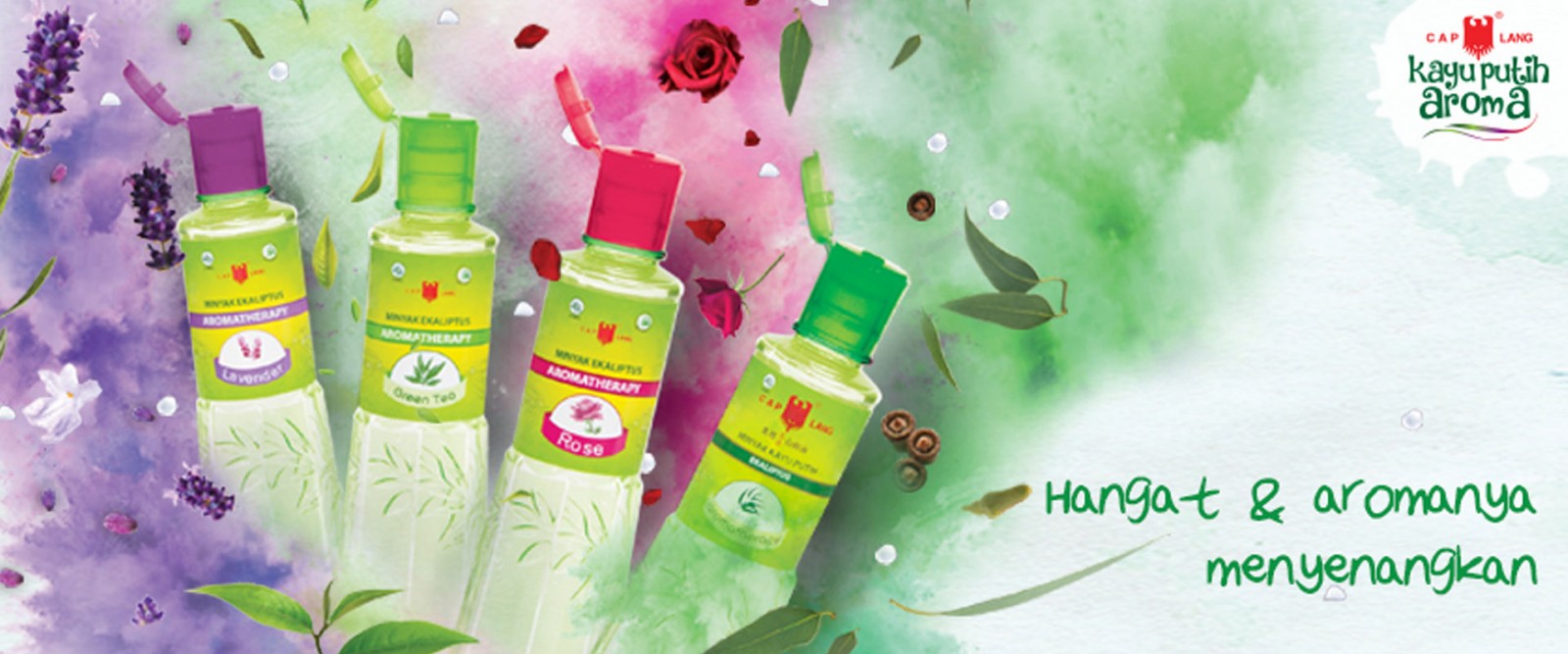 Product
Aromatheraphy Eucalyptus Oil
Indication
Soothe Bloated Stomach/Nausea
Rub evenly Aromatherapy Eucalyptus Oil on chest, stomach, and back. Repeat as necessary.
Itches due to insect bites
Rub Aromatherapy Eucalyptus Oil on the parts biten by insects. Repeat if the itches/pains have not subsided.
Aromatherapy
Aromatherapy Eucalyptus Oil can be applied for aromatherapy to refresh your mind & calm you down. For several occasions, the eucalyptus benefit can be enjoyed by putting 2-3 drops into warm water. Then, inhale the steam
Information
Aromatherapy Eucalyptus Oil is natural essential oil distilled from Eucalyptus plant (Cajuput Globulus). Aromatherapy Eucalyptus Oil contains fairly high Eucalyptus. Eucalyptus is famous as multifunctional and beneficial natural substance. Almost all parts of such plant can be utilized and they are generally applied as advantageous ingredients for medication in order to ease flu symptoms, colds, and shortness of breath. Aromatherapy Eucalyptus Oil has different warmth and fresh aroma than Cajuput Oil which has been widely known first by Indonesian Mothers.
Registration Number: POM TR 061 661 241
Volume
| Size | Dimension per Carton | Gross Weight | Volume |
| --- | --- | --- | --- |
| 15 ml | 42.00 x 31.00 x 23.00 cm | 12.80 kg | 0.030 m3 |
| 30 ml | 48.00 x 27.00 x 19.00 cm | 10.60 kg | 0.025 m3 |
| 60 ml | 42.00 x 21.50 x 25.50 cm | 10.00 kg | 0.023 m3 |
| 120 ml | 40.00 x 36.50 x 33.00 cm | 19.20 kg | 0.048 m3 |
| 210 ml | 43.00 x 32.50 x 19.00 cm | 10.90 kg | 0.027 m3 |